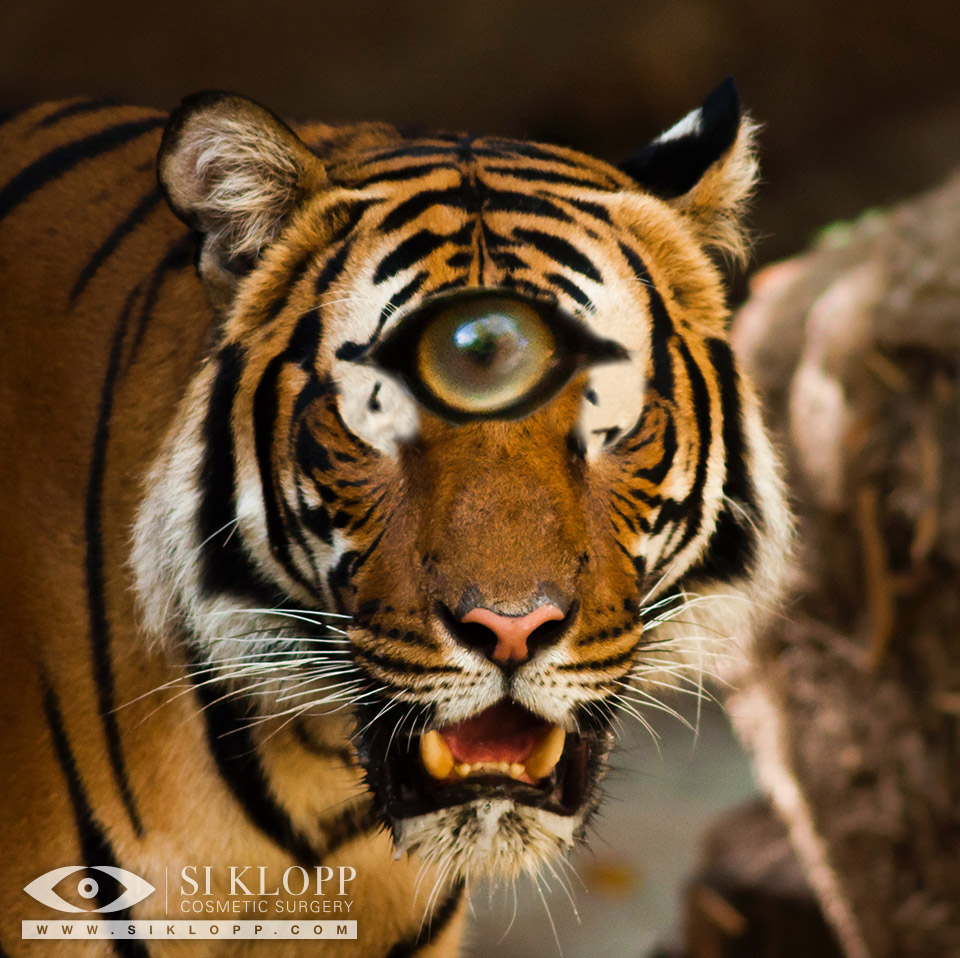 Parker Khan – Cycloped
Following a fundraising campaign to save the life of Parker Khan, a tiger named after ones that star in Life of Pie and Jungle Book.
Parker had been discovered in a Japanese Zoo in dire need of attention and care, the online campaign raised the money needed to have him sent across to the Si Klopp Cosmetic Clinic to be ' Cycloped ' and be saved from almost certain death.
The procedure was performed jointly by Professor Si Klopp and Dr Von Eyid.