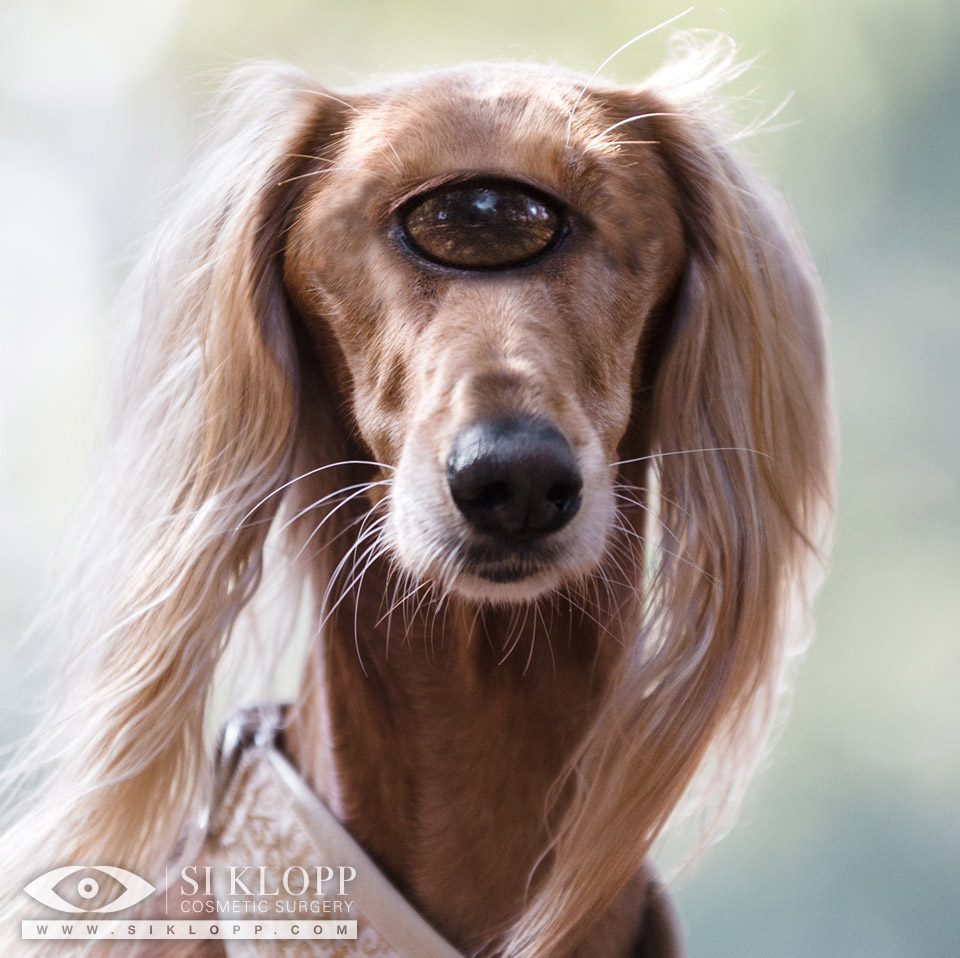 Lady Bolt – Cycloped
This lovely wiry dog with long ears now has a new unique look having had the 'Cycloped' Eye Reduction Surgery to save her life.
A freak accident whilst chasing a stick thrown by her owner left poor Lady in a dire state that could only be saved by this patented surgery, which was performed by Dr Von Eyid.
Since her surgery and recovery, Lady continues to live a happy and fulfilling life with her very relieved and grateful owner.